YOUR EUROPEAN VACATION IN THE SOUTH OF FRANCE

A lovely South of France villa in Pezenas Languedoc as your base,
with minibus driver/guide to look after you and take you to the best places
around Mediterranean France, and even to Spain or Monaco if you want!
Includes villa rental, local transfers, chauffering, personal guides,
excursions & tours, lunches and dinners, free wine cellar, maid service,
and all-round personal care and attention!

Especially popular with clients from long-haul destinations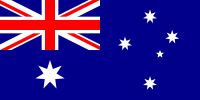 Bonjour! My name is Sara and I'd like to give you a warm welcome to our European Vacations Service located in Europe's sunny South of France. (Click for maps)

You'll have this privately-owned vacation rental villa for your EXCLUSIVE USE, in the popular mediaeval town of Pézenas in the beautiful and unspoilt French Languedoc region of Southern Europe.
YOUR VILLA AND BASE FOR YOUR VACATION

For families, groups, or a couple
Living and Dining Room, satellite TV, balcony
Family and Games room with table tennis table
5-6 bedrooms, 3 bathrooms
Private swimming pool for your exclusive use
3 dining terraces, built-in barbecue, garden
Great location in beautiful mediaeval town
WiFi, free parking, walled and gated
Connecting flights from Paris take 90 minutes

Pick-up from local airports or train stations, and drop-off at the end of your vacation.
Refridgerator stocked with all essentials on arrival.
Free wine cellar from the best local vineyards, and soft drinks.
Maid service 3 times per week (daily option is available).
YOUR CHOICE OF GREAT EXCURSIONS, TOURS & ACTIVITIES
Included in your vacation price
Your vacation includes daily excursions, to ensure you get the full South of France experience. You don't have to go every day of course, you might just want to spend time relaxing by the pool - you're the boss!



However we'll normally agree in advance a programme of excursions which you're interested in. These really are wonderful experiences and some of them are completely exclusive to this vacation, because I developed them and persuaded local providers, based on what clients have wanted!

Examples From My Excursions & Activities Menu :-

Wine tours - see chateaux from 1600's, see how wine is made
History tours - walled city of Carcassonne, mediaeval Pezenas, Roman ruins
Great local restaurants for French cuisine and fine wine
Visit to 'the little Grand Canyon of France' as part of a French rural tour
More natural beauty - the famous wild white horses of the Camargue
Canal du Midi Lunch or Dinner Cruise - great opportunity to see this UNESCO World Heritage site while enjoying a delicious meal
Dinner evening in courtyard of beautiful old chateau
Shopping tour - boutiques of all kinds depending on your interests!
Arts and crafts tour of workshops of local artisans
Visits to olive farms, see how olive oil is made
Live music evening
Activities for families: kayaking, amusement parks, sports, beach trips, and much more
Horse-riding - short treks through the gorgeous Languedoc countryside

Options with supplements :-

Pleasure flight over Mediterranean coastline in a private aircraft
Day trips to Barcelona in Spain, or Monte Carlo in Monaco
Private concerts just for you
AND MUCH MORE - YOU CHOOSE ACCORDING TO YOUR INTERESTS!

Some USA guests




400 year old chateaux




Aussie clients' mediaeval history tour




Canal Lunch Cruise

All tours and excursions can be tailored around your individual tastes.
YOUR VACATION ALSO INCLUDES

Your overall vacation guides, based locally, to assist you throughout your vacation and to provide full personal service and advice.
Other specialist guides will join us when we go places.
All local transfers and transport by air-conditioned minibus.
Full independence when you want to simply stay at the villa and relax by the pool!




Imagine spending your vacation based in one of the most desirable and historic towns in the South of France? Then you really get to experience La Belle Vie (the beautiful life) in the South of France!
My husband and I own this very comfortable 5-bedroomed South of France rental villa only a short walk from the mediaeval town center of historic Pezenas. It's very close to the Canal du Midi and the Mediterranean beaches, in the wine-growing area of the Languedoc.
We own the villa, we live close by, and we look after you.
LOCAL OWNERS, LOCAL KNOWLEDGE, LOCAL PRICES.

SUPERB SOUTHERN EUROPE LOCATION IN MEDITERRANEAN FRANCE

Pezenas is

THE

place to be in this part of the South of France. It's a beautiful mediaeval town dating back over 1,000 years, with cobbled streets, artisans workshops, antiques, restaurants and cafes, the last Jewish Ghetto in France from 1300AD, the area of the town owned by the Knights Templar, and a wealth of beautiful shops. Your villa is within a short walk of all of this!

It is also perfectly situated to get a full South of France experience - Pezenas is surrounded by vineyards and only 5 minutes from the highways north-south and east-west. This means I can take you to some great places very easily. If you're feeling adventurous I can even offer day-trips to Spain, or lunch at the famous 'Cafe de Paris' in Monte Carlo, Monaco!

MAPS? Click here for where we are in Europe's sunny south of France.
YOUR STAY: You can arrive and depart on any day of the week, and you can stay as long as you like. The price is based on renting the villa weekly, starting on Saturdays.
AVAILABILITY: Villa Henri is VERY popular. Click here for CURRENT VILLA AVAILABILITY IN 2014.
In 2015 I already have two bookings but there is still time to organise a lovely vacation for you.
PRICES:
ALL PRICES AND MANY MORE DETAILS ARE ON THE NEXT PAGE.