LUXURY HOTEL IN PEZENAS,
LANGUEDOC, SOUTH OF FRANCE

17th CENTURY LUXURY AND SPLENDOUR
This is a truly remarkable and special place to stay in the beautiful and historic town of Pezenas in the heart of Languedoc Roussillon in the South of France.
So much more than a bed and breakfast inn, this 17th Century Hôtel would probably be described as a "Boutique Hotel" in other countries. It offers clients the small attention to detail and personal touches which will ensure your luxury stay is not just enjoyable but truly memorable.
The hotel is owned and run by a close friend of mine, who has the same high standards as me. I'm very happy to recommend her hotel to you.
Discover the inner courtyard with lovely arches and a sweeping stone staircase which leads to the luxury bed and breakfast guest suites and double rooms. All the accommodation offers en-suite facilities.
HOTEL SUMMARY
Fantastic location, in the centre of mediaeval Pezenas, Languedoc
4 Suites with double bedrooms and living rooms, and 1 double bedroom
All suites and rooms are spacious and extra beds can be added
Ground floor suite and double room available
Very comfortable, luxurious and clean accommodation
Amazing breakfasts, aperitif hour with free wine tasting and hors d'oeuvres
Free WiFi throughout
Minimum stay 2 nights (You'll be glad you stayed at least 2 nights!)
Friendly and efficient service, local prices!
We speak fluent English!


THE HOTEL'S ACCOMMODATION


All the accommodation is spacious and attractively furnished with en-suite bathrooms. Each room/suite has its own distinctive style.
The Inner Court Rooms


The accommodation which is situated on the ground floor opens out onto the shady courtyard. Step out of either the cosy Provencal Room or the Alsace Junior Suite straight into the inner courtyard with bubbling fountain, sit and enjoy a cup of coffee or a glass of sunshine filled rosé wine.
The Upper Suites


The two junior suites and master suite offer double bedrooms and are situated on the first and second floors. They also have spacious separate seating areas.
Attention to detail throughout


Sometimes, it's the small things that count… from tasteful flower arrangements and complimentary toiletry sets to client lounge bar and refurbished wine cellar.
LOCATION: This gorgeous luxury boutique hotel is tucked away in the very quaint and historic area of the old town of Pezenas in the Languedoc region of the South of France. The hotel is situated within a very short strolling distance of the many interesting local attractions. Cafes, restaurants, artisan shops, boulangeries, etc, are all on the doorstep.
AVAILABILITY: We still have availability for the rest of this year (2014) and have been taking bookings for 2015 for many months now. Please contact us as soon as possible if you are thinking of making a reservation because this charming hotel is VERY popular!
ALL PRICES ARE IN EUROS

INCLUDING SALES TAX (vat)

Rates are per room or suite per night.

Convert to other currencies here.
ACCOMMODATION
PER ROOM PER NIGHT

ROOM 1
Ground Floor, Double Room, Ensuite/WC, Patio Doors
€105.00
SUITE 1
Ground Floor, Junior Suite (King size or Twin), Ensuite/WC, Private Lounge
€130.00
SUITE 2
1st Floor, Junior Suite (Double), Ensuite/WC, Private Seating Area
€130.00
SUITE 3
2nd Floor, Master Suite (Double), Ensuite/WC, Private Seating Area
€130.00
SUITE 4
2nd Floor, Grand Suite (Double), Ensuite/WC, Private Lounge
€150.00

HOTEL BOOKING NOTES :

Credit Cards

- We ask for a credit card to secure your reservation at time of booking. Normally a deposit payment will be required, with the balance payable on arrival.

Minimum Stay

- Please note that the Hotel operates a 2 night minimum stay. Once you arrive in Pezenas and see what a lovely town and surroundings you are in you will honestly thank us for making you stay the 2 nights!

Cancellation Policy

- Cancellations more than 30 days in advance – no charge. Cancellations between 14 & 30 days – 50% of the accomodation total, unless we are able to re-let the room in which case no cancellation fee will be levied. Cancellations less than 14 days – 100% of the accomodation total, unless we are able to re-let the room in which case only the days where the room has not be re-booked will be charged. We always recommend you take out holiday insurance.

Smoking

- All our rooms and client lounge are non-smoking areas. We allow smoking on our terrace and in the courtyard.

Animals

- We regret that we do not accept animals.

Supplementary Charges and Discounts

- Extra bed in room or use of sofa bed for children between 2 and 5 years of age: 15 euros supplement charge; breakfast 4 euros. Extra bed in room or use of sofa bed for guests over 5 years of age: 30 euros; breakfast 9 euros. Travel Cot available free of charge. Single occupancy €10 discount per night.





Give yourselves a South of France treat!
PLEASE CONTACT US TO MAKE A HOTEL RESERVATION OR ASK A QUESTION :
We speak fluent English!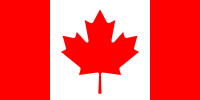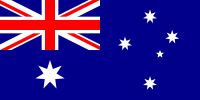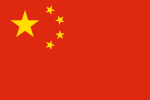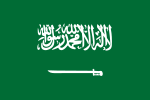 Please use my contact form
Or email :