CANAL BOAT & BARGE HOLIDAYS IN FRANCE
SPECIALISTS IN THE CANAL DU MIDI, SOUTH OF FRANCE,
& BURGUNDY REGIONS
We make things simple - and our friendly local advice is free.
Choose from boats large or small Traditional barges or modern cruisers
FRENCH BOAT & BARGE HOLIDAY SPECIALISTS
~ Pay direct prices ~
TRADITIONAL BARGES OR MODERN BOATS
WEEKLY HIRE
SELF-DRIVE, NO LICENCE REQUIRED
'COMFORTABLE' to 'LUXURY'
HELPFUL AND FRIENDLY
AND we speak fluent English
Many years' experience for clients from all continents: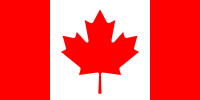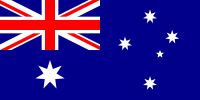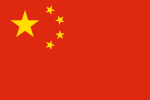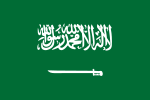 THIS PAGE IS FOR SELF-DRIVE BOATING & BARGING HOLIDAYS.
Please use the main blue menu above for more options.
Canal du Midi (South of France)and Burgundy (mid-France) French canal & river boat hire holidays are a beautifully-relaxing way to spend a week or two away from the normal pressures of daily life.

If you want to hire a canal boat or barge for a French vacation, here's what you need to know:
FRENCH CANAL BOAT & BARGE 'SELF-DRIVE' HOLIDAYS 2017
SUMMARY OF WHAT WE OFFER
We only offer boats and barges in the best regions of France :-
Canal du Midi and Burgundy (Nivernais).
We live here and we know the boat operators personally.
Boats and barges with 1, 2, 3, 4, or 5 cabins.
PRICES : €900 to €3,600 per week - you pay direct prices with no mark-up.
7 night, 10 night, 14 night holidays, or more.
A choice of 18 bases.
400+ cruisers, barges, and narrowboats available - best selection from the best boat hire operators and independent owners in France.
Friendly and helpful service, local prices.
Sara's Easy Guide to Choosing Your Boat-Hire Holiday in France!
YOUR GREAT CHOICE OF 18 BOAT BASES




We specialise in French boat and barge holidays in the best regions of France :

1.

Canal du Midi

, Camargue, Aquitaine

2.

Burgundy

, Nivernais, Saone, Loire

3.

Not available in 2017

1. South of France -

Canal du Midi

, Camargue, Aquitaine


2. Mid-France -

Burgundy

, Nivernais, Saone, Loire


3. S.W. France -

Not available in 2017

Click to the right for larger maps.

Or use our Interactive Google map showing all our boat bases.
SEE OUR FRENCH CANAL AND RIVER BOATS & BARGES!

Select a region, then the number of cabins you need.

SOUTH -

CANAL DU MIDI


CAMARGUE, AQUITAINE
5
4
3
2
1
Access

MID-FRANCE -

BURGUNDY

, NINERVAIS, LOIRE, SAONE
5
4
3
2
1
Access
Boating holidays in France are special - cruise through beautiful scenery, pass great cities like Carcassonne. Our canal and river boat hires in France give you a wonderful experience. Stop when you want, take your time and relax.
Well-equipped, comfortable, modern cruisers, barges and narrowboats
No captain's licence required
No experience necessary - short training session included at the start
For groups of 2-10 people or more - adults and children
Many boat options, hire periods, and last-minute offers available
My boat partners are passionate, offering great value and quality service.
In 2017 you can choose from the two best regions of France for boating holidays. Start from many bases on the Canal du Midi in the South of France near Beziers, Narbonne, Carcassonne, Montpellier or Toulouse.

Or what about the beautiful Burgundy Region in Central France, with its famous Nivernais Canal?

If you're thinking of coming to France on holiday, a boating holiday cruise is just magical. Cruising the Canal du Midi, the Nivernais Canal in Burgundy (Bourgogne), the river Lot, Cevenne, Saone - this is a highly enjoyable form of waterway vacation.